Just for you!
GRAB THIS FREEBIE
Whether you're looking to rekindle your relationship or fun date ideas, this 24 days of dates challenge is perfect to do with your partner. Click below to receive this free printable!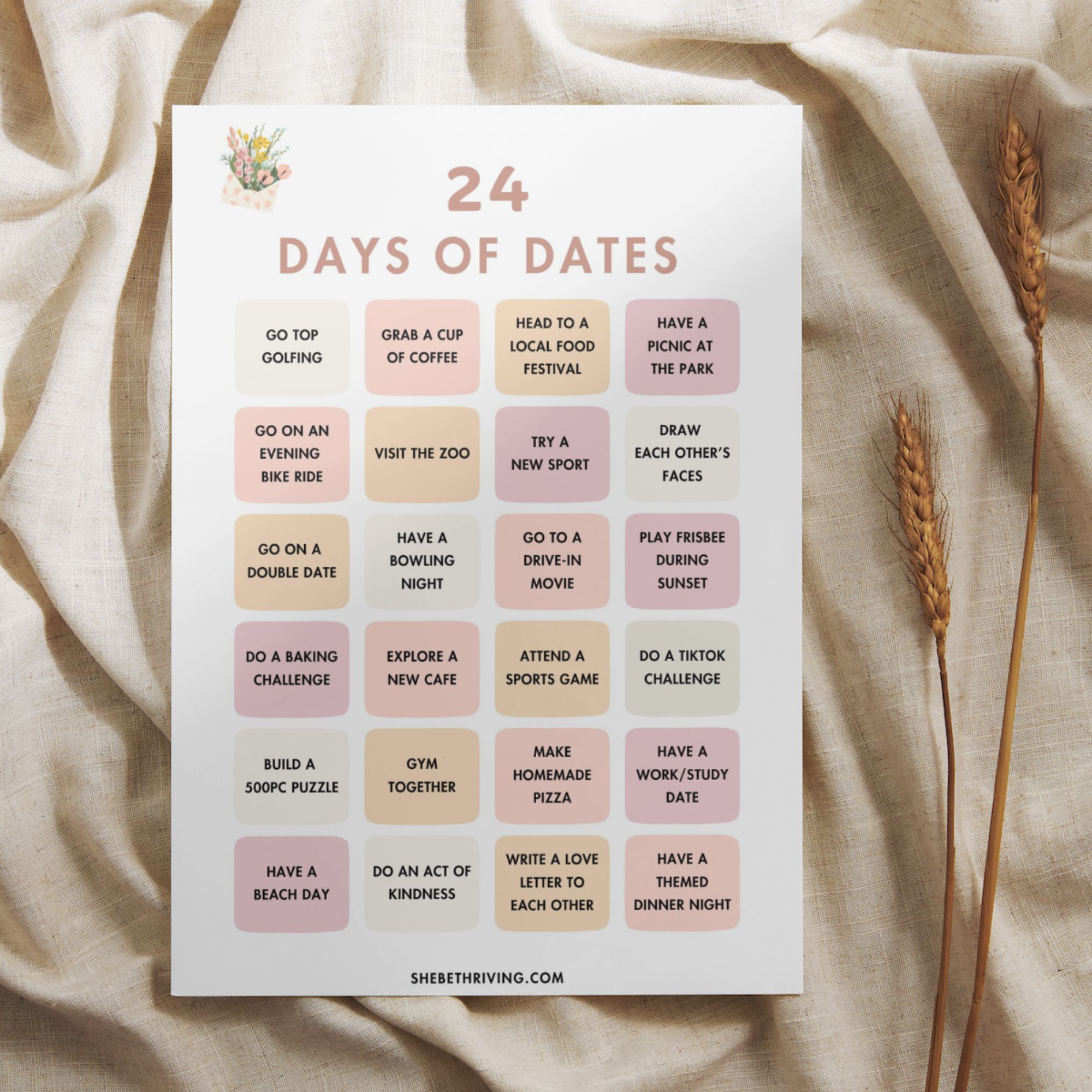 Where to start? Check out these trending posts!
ABC Date Ideas
Looking for fun date ideas to do with your partner? We've got you! Check out these 300+ date activities that you and your SO will definitely love!
Gift Guides
Looking for gift ideas for your girlfriend, boyfriend, husband, or wife? We've got you covered with these beloved, amazing gift ideas!
Date Outfits
Whether you're getting ready for date night, celebrating your anniversary, or attending a wedding, you'll find date outfit ideas for every occasion!
Let's put life back into dating.
Dating doesn't have to be expensive, stressful, or anxiety driven. Whether you're single, in a relationship, engaged, or married, dating is really what you make of it. Trying to find the perfect date outfit for the occasion? Struggling to find a birthday gift for your boyfriend? Our goal is to help you eliminate stress, save time, and feel more confident when it comes to your date life.
Stay in the know!
Join the She Be Thriving Community and get the latest news and exclusive freebies!