44 Romantic Christmas Date Ideas For Couples To Do This Holiday Season
Christmas is the most wonderful time of the year, and what better way to celebrate it than with some cozy, romantic dates that will leave the both of you more in love than ever.
Whether you're in the mood for traditional holiday charm or looking to add a unique twist to your celebrations, we've got you covered with fun, thrilling Christmas date ideas for couples.
So, grab your partner's hand, bundle up in your favorite sweaters, and let's explore 44 fun and cute Christmas date ideas that will have you both falling in love even more.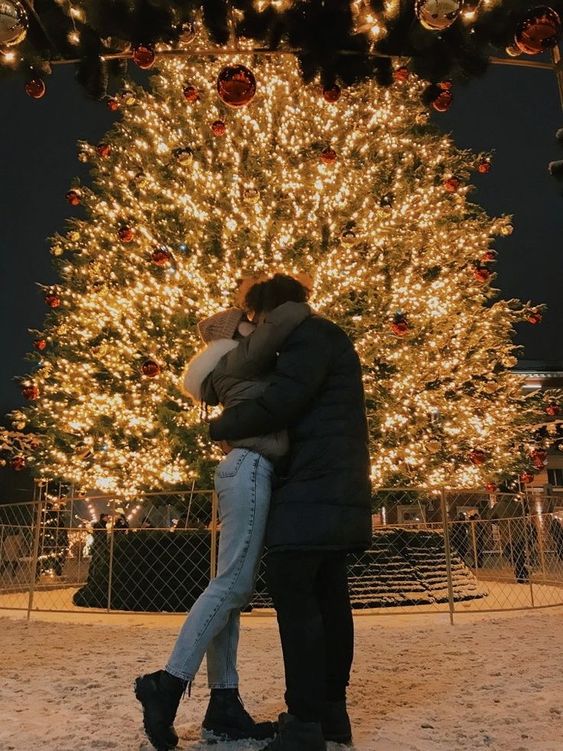 This post is all about Christmas date ideas for couples to do this holiday season. So keep on reading for some date ideas inspiration!
This post contains affiliate links, which means we receive a small commission, at no extra cost to you, if you make a purchase using this link. Please see our disclosure for more details.
44 Christmas Date Ideas For Couples
Drive around to admire festive light displays in your town. See if there are any popular Christmas light areas in your city to drive through!
Enjoy this popular mulled Christmas wine recipe and have the best wine experience with your partner.
Have fun going on a sledding adventure in the mountains with your boo. Get ready for a sleigh-ing time together (haha).
Watch all of the Harry Potter movies together enjoying an at-home date.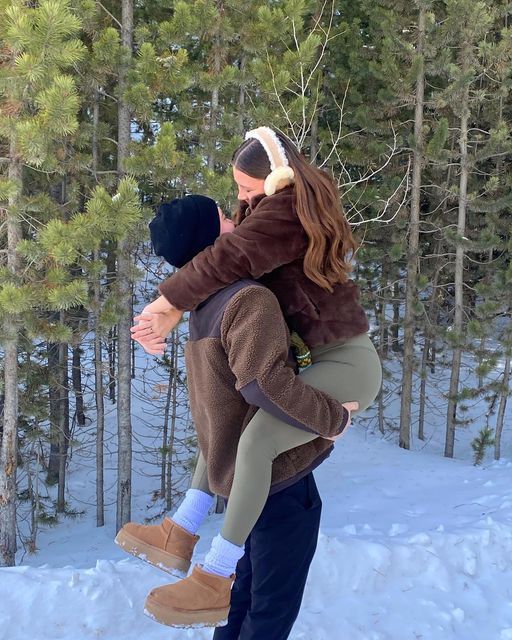 Whip up some homemade Christmas cookies or pies.
Build your dream Christmas sundae with all the toppings. Simply buy a tub of your favorite ice cream, buy ice cream cones, and several topping options. Trust us, you'll have so much doing this together!
Have a cozy indoor picnic with holiday-themed snacks.
Spread cheer by volunteering together for a charitable cause. Despite the holidays being a wonderful time of the year, there are many people that are also in dire need of shelter and clothing during the colder seasons. A few ideas can look like donating clothes or helping out at an Operation Christmas Child center this year.
Decorate an area of your home with Christmas-themed decor.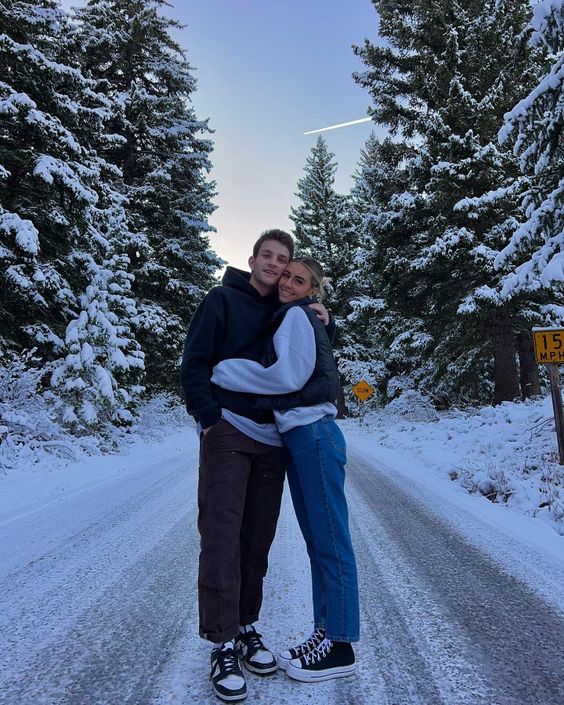 Get creative with icing and candy to build your dream gingerbread house from scratch.
Have a festive game night with Christmas-themed card games or board games.
Bundle up and gaze at the winter night sky.
Snuggle on the couch with classic Christmas movies and hot chocolate.
Craft your own ornaments for a personalized touch on the tree. Get ready to make your own DIY ornaments to hang up this holiday season!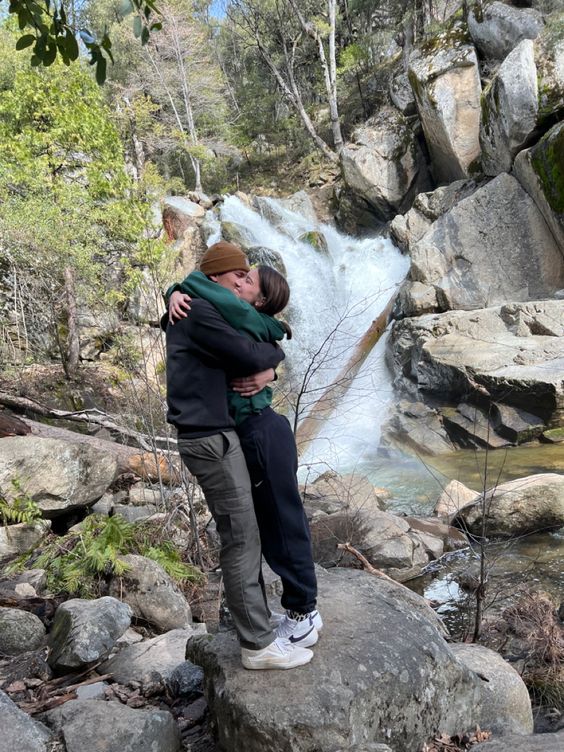 Go on a Christmas getaway somewhere out of town.
Choose a holiday movie or book and theme your night around it.
Embrace your playful side with a friendly snowball fight.
Work together on festive jigsaw puzzles.
Attend a couples' paint and sip night.
Take a trip to see Santa at a local mall or event.
Have a romantic, candlelit dinner at home or a fancy restaurant.
Pack a picnic basket with your favorite winter treats.
Check to see if there are any lantern festivals near you! We promise this is such a cute Christmas date idea for couples to try.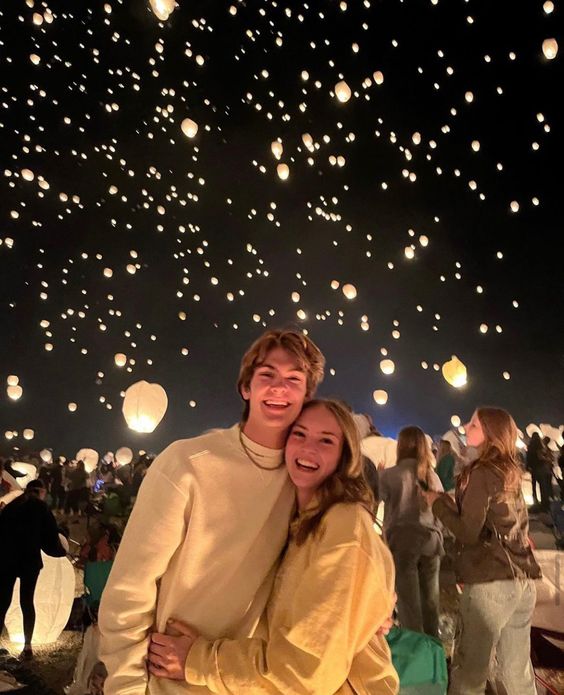 Host a fun and festive scavenger hunt.
Stroll through a local Christmas market and savor seasonal treats.
Dip your favorite foods in cheese or chocolate fondue. Create a charcuterie board with all your favorite chocolates, cheese, and fruits!
Reflect on the past year and set resolutions for the upcoming one.
Make personalized stockings for each other and your loved ones.
Write heartfelt letters to Santa, sharing your wishes and dreams.
Glide hand in hand on a romantic ice-skating date.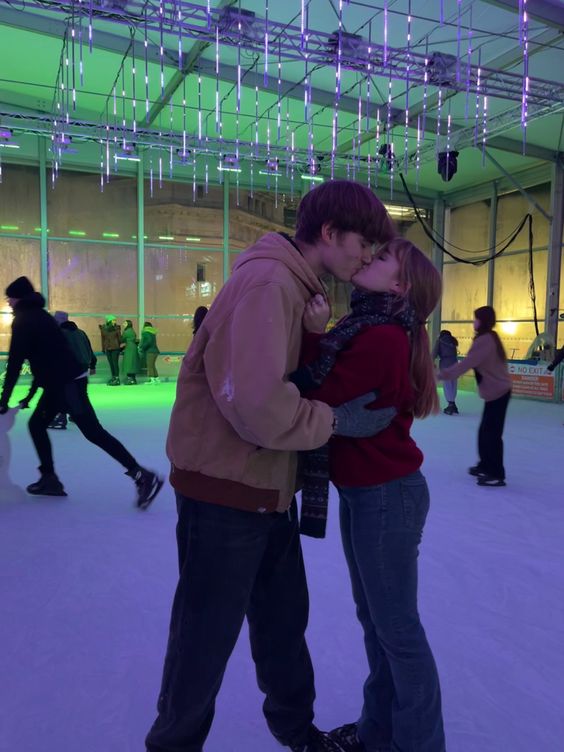 Create a scavenger hunt to find the perfect Christmas tree at a local farm or in the woods.
Cozy up by an outdoor fire pit with blankets, hot cocoa, and marshmallow roasting.
Set up a romantic stargazing session with candles and blankets on your porch or in your backyard. What a romantic Christmas date idea!
Attend a local holiday craft workshop together to create festive decorations or gifts. Around this time there should be plenty of holiday workshops!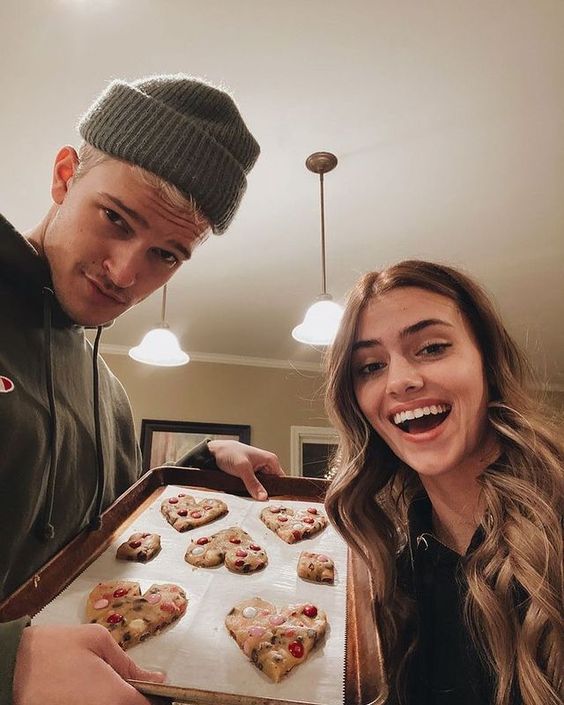 Sing your hearts out with a holiday-themed karaoke night at home or at a local karaoke bar.
Solve Christmas mysteries together in an escape room. See if there are any nearby escape rooms that have Christmas-themed challenges.
Pamper each other with DIY spa treatments, including massages, facials, and relaxing baths.
If you can't be together in person, have a virtual date night and watch a Christmas movie simultaneously while video chatting. Setting aside time to celebrate the holidays even if you're LDR will still be so meaningful for the both of you.
Attend a Christmas-themed food truck festival and indulge in a variety of tasty treats.
Take a guided tour of historical homes or areas decorated in vintage holiday style. It'll be so fun to discover historical places and areas with your boo.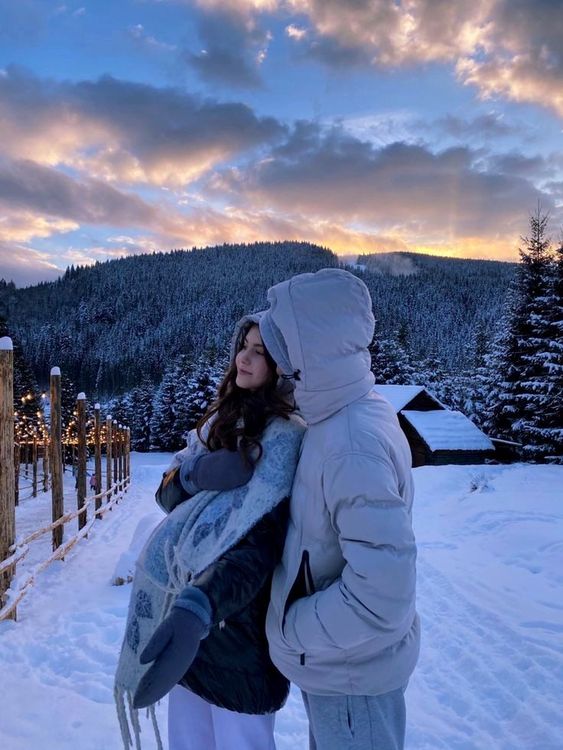 Explore an ice sculpture festival and marvel at the beautiful frozen creations.
Test your holiday knowledge with a Christmas-themed trivia night at home or online.
Decorate your place together with Christmas lights and decor.
Roast marshmallows and s'mores at your fireplace and enjoy a night-in. Put on some jazz Christmas music and dance the night away with each other. It'll be so romantic and sweet!
Whether you're into cozy nights in, outdoor adventures, crafty endeavors, or simply indulging in delicious treats, we've got you covered.
The holiday season is the perfect time to snuggle up, celebrate love, and make some magical memories with your partner. So, pick your favorites from this Christmas holiday date idea list and let the festivities begin. From gingerbread house decorating to stargazing, there's something for every kind of couple.
Go ahead and make this Christmas the most memorable one yet, full of love and laughter. Here's to warm hearts and even warmer cocoa!
Cheers!
This post was all about Christmas date ideas for couples to do this holiday season. We hope you enjoyed reading it!
Related articles
15 Absolutely Free Date Night Ideas That Don't Cost A Penny
Alphabet Date Ideas: Finding Love One Letter At A Time
14 Cute Picnic Date Ideas To Have The Best Time