10 Insanely Cute Couple Matching Pajamas For This Holiday Season
Who doesn't love a bit of matchy-matchy with their better half?
We get it!
People might think it's super cheesy to do couple matching pajamas for the holidays, but honestly, matching pajamas make for the perfect pictures and memories.
Who cares what people think because you get to look back on these pics with your partner and remember how much fun and special celebrating Christmas in matching pajamas sets were!
They're all about celebrating those precious moments you'll look back on and say, "Remember the time we rocked those adorable matching PJs?
So if you're on the hunt for some super cute, super cozy couple matching pajamas, we've got you.
Keep on reading 🙂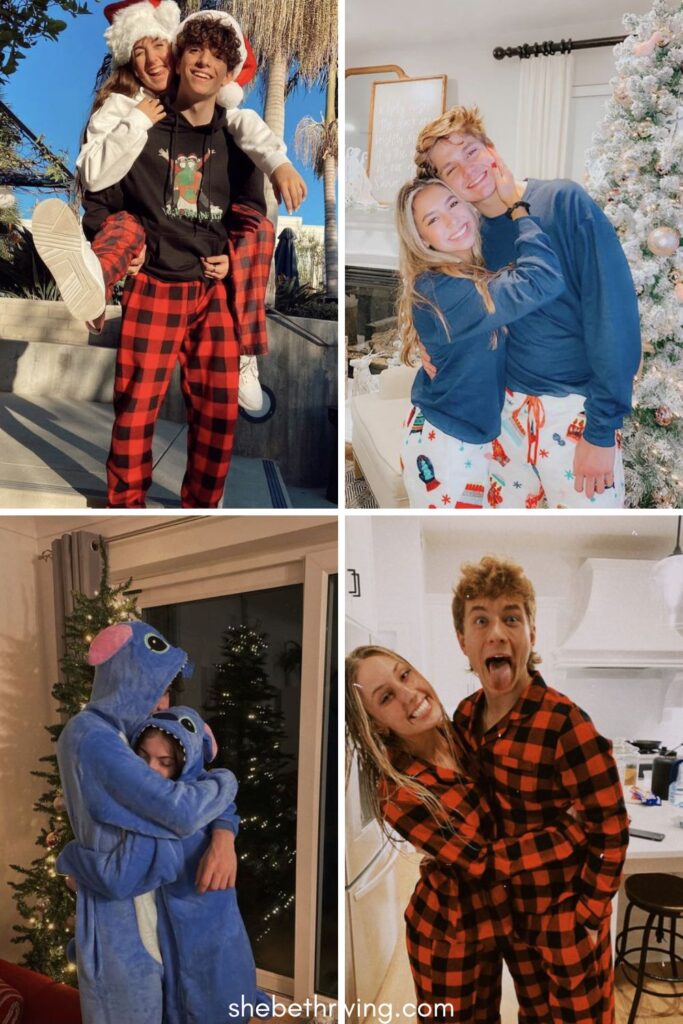 This post is all about matching onesie pajamas for couples.
*This post contains affiliate links, which means we receive a small commission, at no extra cost to you, if you make a purchase using this link. Please see our disclosure for more details.
Cute Matching Onesie Couples Pajamas
1. hold me closer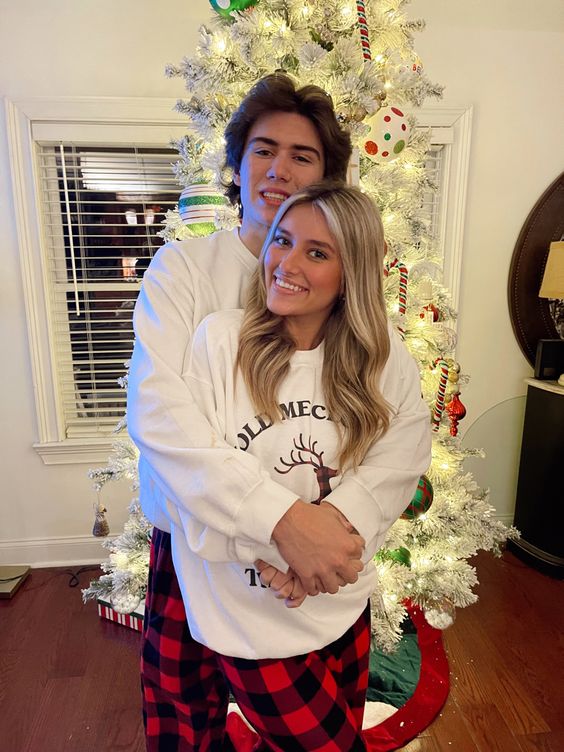 We love how cute this couple looks wearing their matching "Hold Me Closer Tiny Prancer!" sweaters. This sweater adds a dash of playfulness to both of your Christmas looks, making you look so cute for photos!
2. red snowman pajama set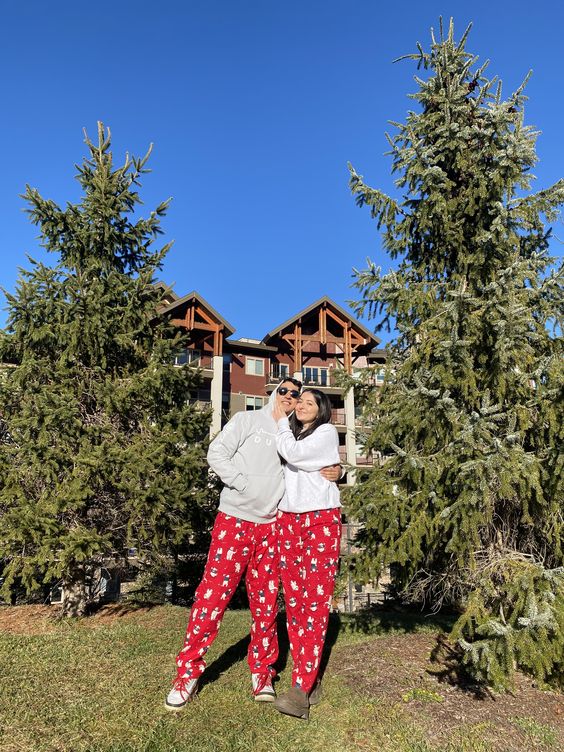 Talk about couples matching in style! We love how casual and cute this matching set looks on this couple. You simply just need to buy a pair of pants and wear a casual hoodie.. Tada! You both can take the cutest pics outdoors.
3. red plaid couple pajama set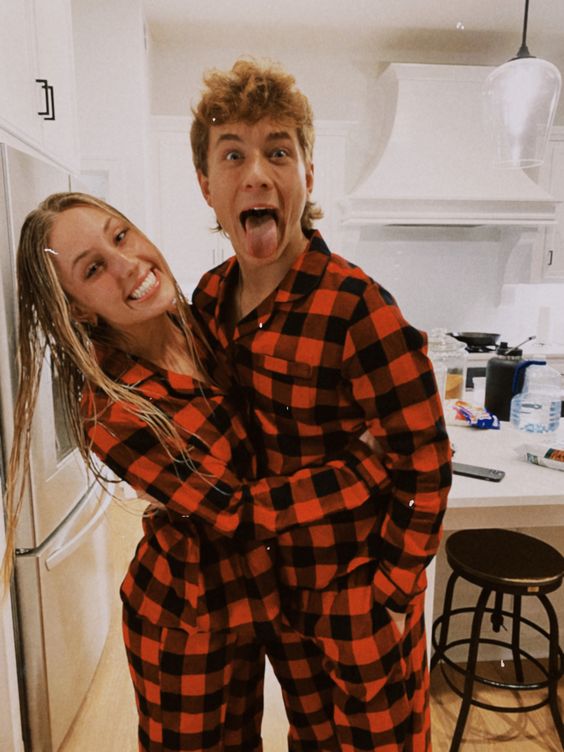 A full-on matching pajama set for couples is perfect for the holiday season. Plaid pajama sets will never get old for Christmas. We're obsessed with how cute they look!
4. blue sweater with pajama pants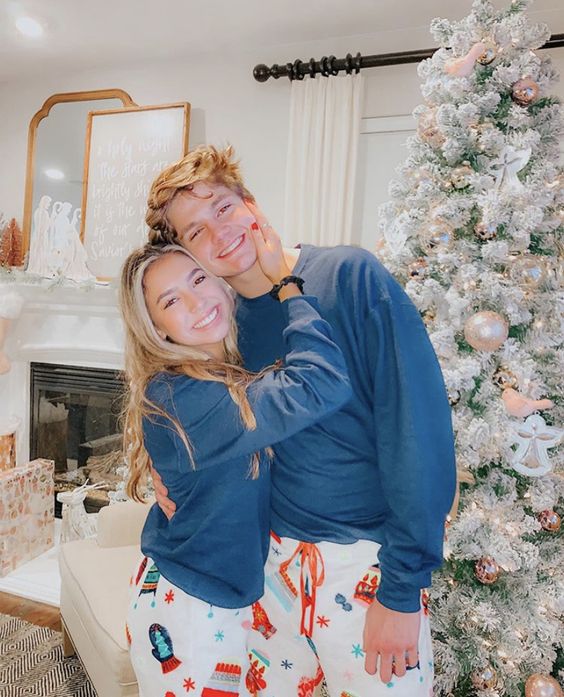 We love this combination of matching pajama sets with a blue sweater and white Christmas pajama pants on the bottom. Snuggle up with each other and enjoy each other's presence while feeling all the Christmas vibes.
5. black shirt with matching pajama pants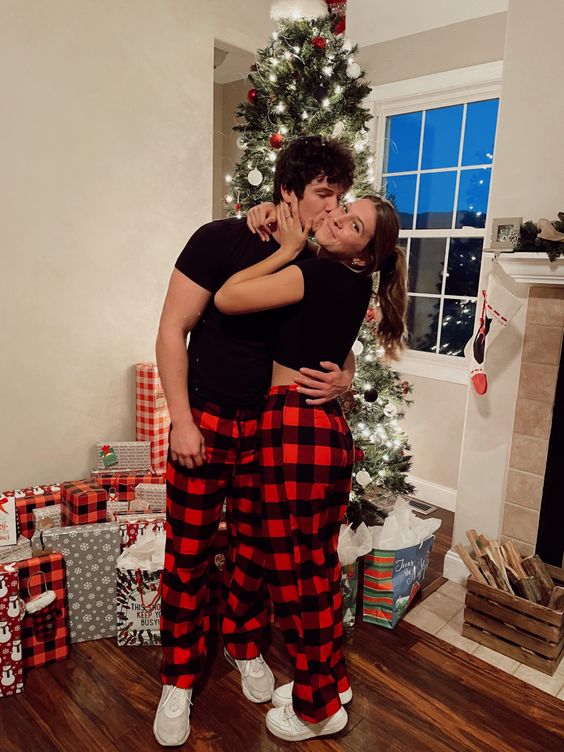 A black shirt and plaid pajama sets are perfect to match each other this Christmas. This couple kept is casual and chic with how relaxed and cute they look together.
6. red and green plaid pajama set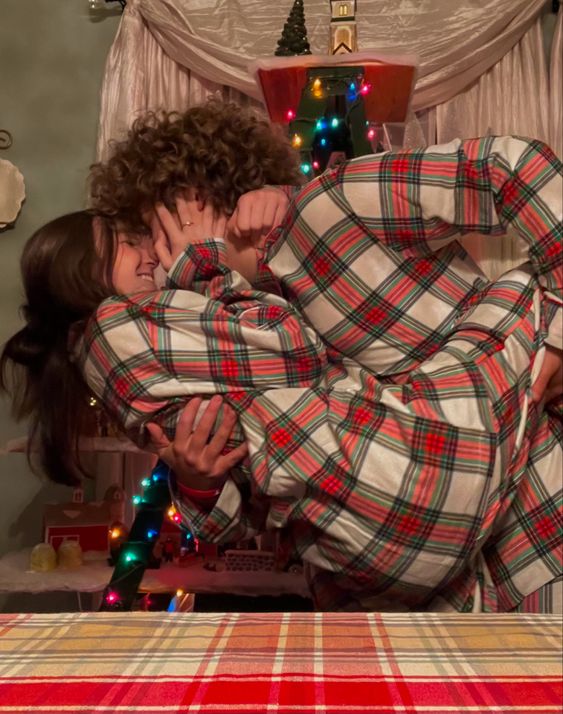 Did anybody else let out a big AW to this adorable pic? We're telling you, plaid pajama sets are perfect for couples to take the cutest pics! Simply sit in front of your Christmas tree and you'll be getting so many romantic, perfect shots of you two.
7. matching lilo and stitch onesie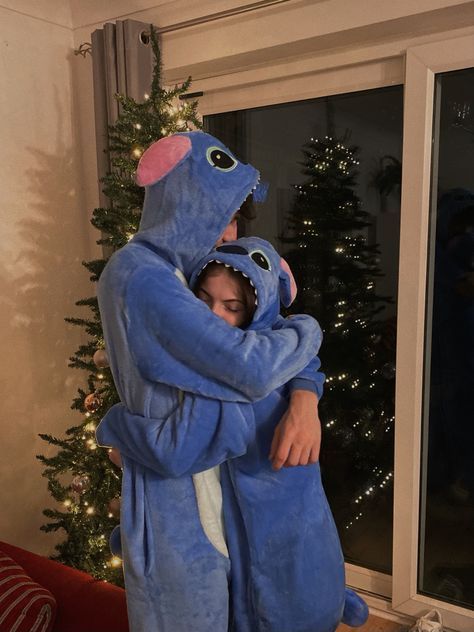 Onesides are soo popular during Christmas, and who's to say you can't wear a Lilo and Stitch onesie with your partner?! It's honestly the perfect excuse to whip out your onesie and snuggle up to each other for some cozy, romantic vibes.
8. christmas matching onesie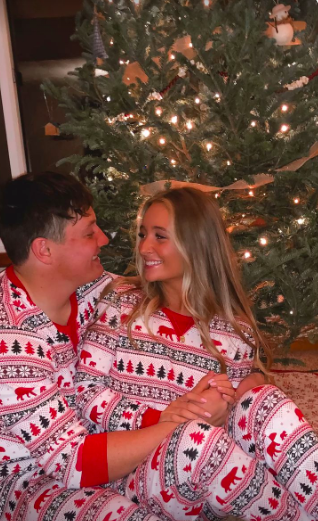 Christmas onesies will never get old! You'll both feel so snug and cozy wearing a onesie together. This couple looks so cute and good in their matching couple pajamas. We love matching onesies!
9. matching hoodie with pajamas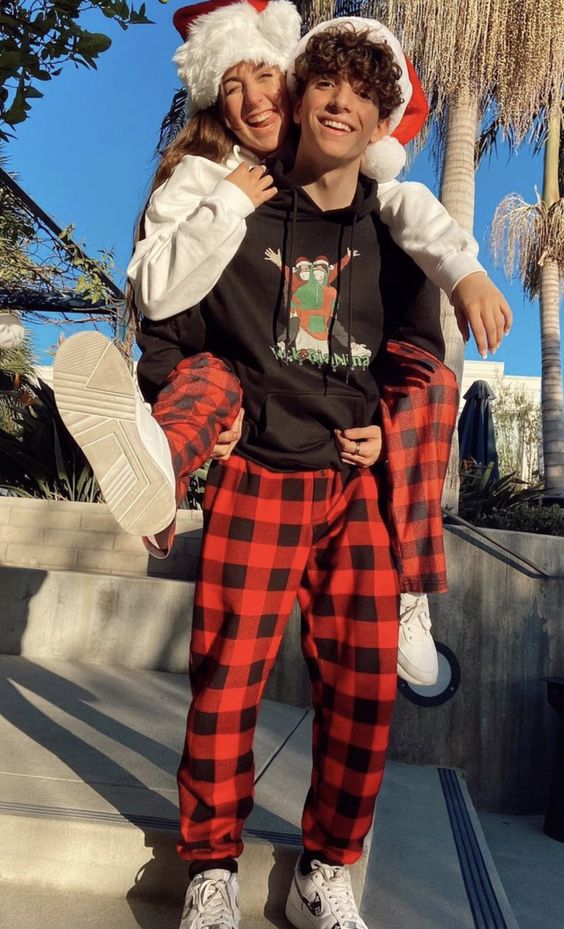 Christmas matching hoodies are perfect to wear together for the holidays. Oh, and you can't forget about Santa hats. We think this couple looks so cool and adorable in their matching pajama sets.
10. couple matching plaid pajamas set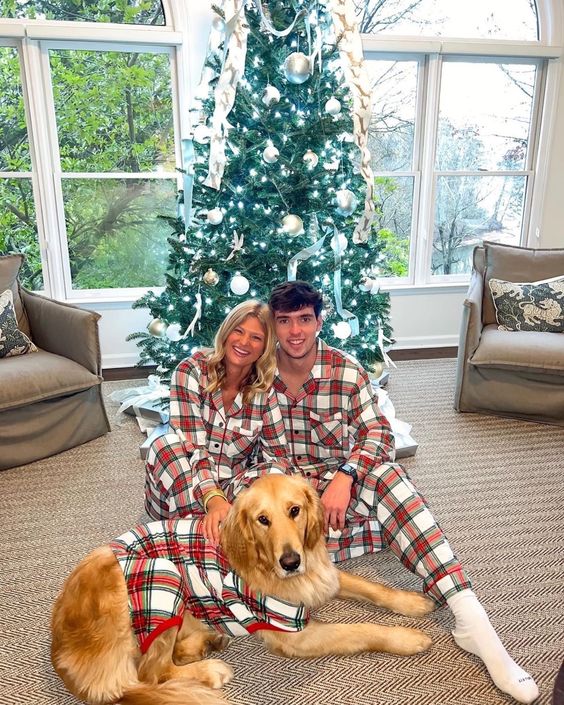 We thought this picture was so cute, especially with the dog matching as well. Green and red plaid pajama sets are great for this holiday season.
Remember if you're looking for the best photo shots, pose in front of a Christmas tree! Trust us, the photos usually turn out Insta-worthy.
Final thoughts about couple matching pajamas
We hope you enjoyed getting some inspiration for your next couple matching pajamas set this holiday season. Whether it's a full-on plaid pajama set or matching hoodies and sweaters, no doubt, you and your partner will look so cute together!
Couple matching pajamas are the perfect reason to wear them this Christmas and snuggle up with each other. Enjoy these moments with your partner and feel free to share these memories with your famiy and friends.
The magic of this holiday season is to experience joy, warmth, and happiness together. So go out and deck yourselves with matching couple pajama sets, take the cutest pics, and share them to the world (if you'd like!).
Thanks for reading! We're curious to know, which one of these couple matching pajamas do you plan to do with your partner? Just comment below the #! We'd love to know 🙂
Related articles
24 Unique Christmas Gifts For Boyfriend's Parents That They'll Love
41 Dreamy December Nails You'll Want To Copy Next
What To Wear On A First Date In Winter: 26 Cozy Winter First Date Outfit Ideas
44 Romantic Christmas Date Ideas For Couples To Do This Holiday Season
This post was all about couple matching pajamas.